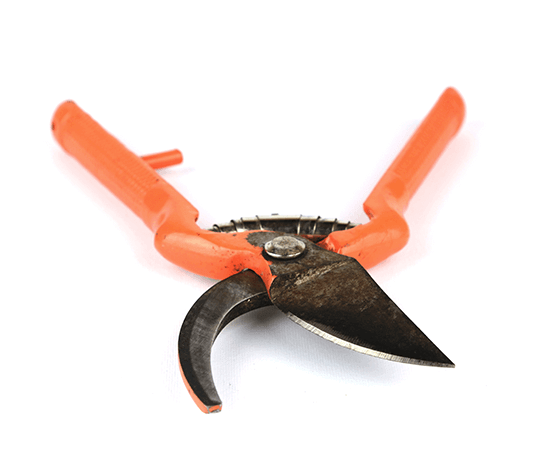 Professional Commercial & Residential Tree Services
When it comes to keeping the property around your home or business safe for use and looking great, it pays to have a relationship with a local, reliable tree company. Richard's Tree Service has been providing expert residential and commercial tree pruning services and residential and commercial tree removal services in Virginia and the surrounding areas for over 20 years. We have the knowledge and experience to keep your yard safe and beautiful.
Often times we tend to take trees for granted, not noticing when they pose a potential danger or have become sick or overgrown. When you do have a problem such as damaged limbs, a struggling root system or a fallen tree, using the do-it-yourself approach or hiring a general landscaper isn't typically the most effective or cost-efficient solution. By working with a tree company such as Richard's, you benefit from professional arborists who know trees and are skilled at diagnosing problems, assessing damages and rehabbing diseased limbs.
In order to keep your property beautiful and the foliage in your backyard healthy, we offer the following commercial and residential tree services:
Commercial and Residential Tree Pruning
Whether your home or business sits on a wooded lot or you manage a park or outdoor public area, hiring a tree company is the best way to ensure the natural aesthetic and overall safety of your property. Our experienced team will conduct an on-site inspection in order to accurately determine the type of pruning that's necessary to maintain or improve the health, appearance and structural integrity of your trees. In addition to spotting everything from branches that are interfering with wires to limbs that are dead, weak, diseased or insect-infested, our arborists trained in commercial and residential tree pruning are capable of:
Improving the shape and silhouette of trees and bushes
Increasing light penetration and air flow
Pruning trees for optimal privacy
Eliminating dangers resulting from extreme weather
Residential and Commercial Tree Removal
A fallen tree or heavy limb on your property can be a major nuisance and can cause dangerous conditions. The experts at Richard's Tree Service provide the fastest and most effective commercial tree removal in the area. We not only have the skills and experience to assess the situation, but we also have the right equipment to safely and quickly remove trees.
When you get in touch about residential or commercial tree removal in Northern Virginia, you benefit from choosing a tree company capable of:
Determining whether or not a tree needs to be removed
Spotting dead or dying trees and other circumstances that require removal
Recommending a replacement tree that's a more suitable specimen
Cleaning up the mess and restoring your property to its former beauty
Responding to emergency situations 24 hours a day
The Local Tree Company You Can Rely On
From Arlington to Great Falls to Alexandria, Virginia, tree service is a necessity for countless residences and commercial locations. Don't bet the safety of your home, business, family and neighbors on the limited tree knowledge of a general landscaper. Give us a call or submit an online request form to speak to the professionals at Richard's Tree Service today.
Have an emergency? Contact us now!
Use this form to schedule a FREE estimate. After submitting your form, our team will contact you to set up this appointment. If it is an emergency please call us immediately at 703-354-3667.